A ginger haired emoji is coming to a phone near you soon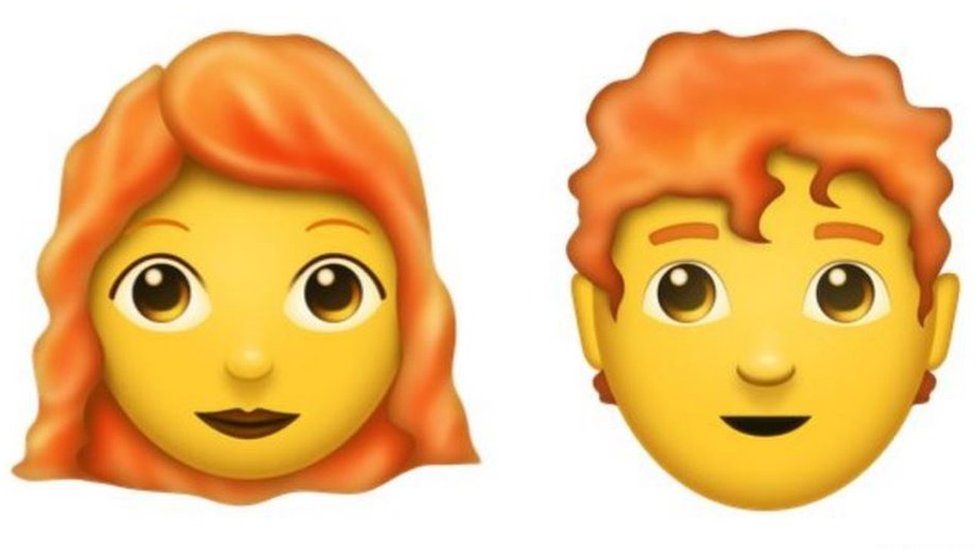 This is not a drill. A ginger haired emoji is finally a step closer.
According to Unicode, redheads will be able to describe themselves in emoji form from June 2018 after the organisation's emoji subcommittee recommended 67 new characters.
It's not just ginger emojis set to make their way to our fingertips though.
There'll be new emojis for those with bald heads, curly hair and silver foxes will be represented with a white-haired emoji.
Two years ago, more than 21,000 people signed a petition calling for new redhead emojis after new racially and sexually diverse emoticons were released.
The petition read: "
Redheads. In all their glorious gingerness, they've been missed out.

AGAIN

"
.
"If you say you're going to diversify, why not add a few red-haired emoji in the mix?
"Natural redheads may be rare at less than 2% of the world's population, but that is 138,000,000 iPhones waiting to happen."
Now it looks like Unicode, which decides on everything emoji-related has heard the call.